"Discover How to Turn Your Relationships into

Mastermind Alliances

and

Make More Money

!"



From the Desk of Jo Condrill

Re: Relationships That Can Make You Money
Who do you talk with on a regular basis who might have specialized knowledge that you could use to improve your lifestyle? Are you going it alone in life? Do you ever get put down by others because of your bright ideas?
Maybe
You've joined mastermind groups but you know deep down in your heart that there's got to be a better way to run a mastermind meeting.
You're not getting the results you thought you would.

You've become convinced that there has to be something that you're missing to make this mastermind thing work for you.
You're thinking about forming your own mastermind group...

And I'm pretty sure you're downright overloaded with information and being pulled in five different directions by every "expert" out there without a clear path to follow
Listen . . . . This is Completely Different!
. . . and I'm going to show you exactly how.
I see people online every day who are struggling to make a better living. They don't know who to trust.
If this sounds familiar to you then I've got some great news for you because what I'm about to share is unlike anything else you have seen online . . .
I Guarantee your business and your life will NEVER be the same again just by simply spending the next 5 minutes with me.
You may already know that Napoleon Hill developed the concept of the Mastermind process while he was doing research on the wealthiest people in the US at the turn of the 20th Century. Millions of people have read his book, Think and Grow Rich, and many of them have become millionaires.
Andrew Carnegie built a steel empire but he didn't know how to make steel. He surrounded himself with people who did know. Henry Ford's wife was his mastermind partner and later it was Thomas A. Edison. If your mastermind meeting is not meeting your expectations, check out the mind map in our new EBook, then look for ideas in the rest of the book or listen to the audio book MP3.
"Great! I printed out the mind map to use it to plan our MasterMind group meeting. So far it's very loose. We only have 4 people but I want to get it more organized and invite a couple of others." - Jean Brock, Ph.D. Wellness Lifestyle Consultant
"The step-by-step outline by Jo Condrill gives an insight to how many Executives and CEOs achieved their dreams beyond their desired goals and was most helpful to me. It follows Napoleon Hill's Step 9 in his classic book Think and Grow Rich, 'Toward Riches: Power of the Master Mind.' It only takes 45 minutes to listen to or read the eBook and see how many great ideas you can come up with for yourself. I've been participating in mastermind groups for some time now and this eBook really sharpened my thinking and improved performance results. I now get much more from mastermind groups and I know you will if you follow Jo's step by step process." - Albert Haddad, Professional Loan and Real Estate Advisor

Have you taken advantage of the mastermind concept to enhance your career, your business, or to expand your life in other ways?
Think and Grow Rich literally changed my life for the better. The first Multilevel Marketing business I was ever in exposed me to this classic book. I read it several times and used a lot of what was recommended. The power of the Mastermind led me to believe that I could become a professional speaker. So three Toastmaster friends and I formed a Mastermind Group and produced a couple of public seminars. We made a little money but we didn't know where to go from there because we were all at the beginning level. Then I was advised by my mentor that I should write a book.
"Two heads are better than one"
So I asked a member of the Mastermind group, Bennie Bough, Ph.D., if he would like to be a coauthor. He said "Yes!" We formed a Mastermind of Two and met at his dining-room table for a few months. The book and seminars based on the book brought in thousands of dollars. The book was later translated and sold by publishers in 12 countries around the world. The book would have never happened without the Mastermind Alliance!
Bring Your Relationships into MasterMind Alliances
As you renew and expand your networks, think how helpful your relationships could be as Mastermind partners, sharing their knowledge and experience with you. Where two or more are gathered in complete harmony to focus on ideas of interest to all of you, there is a synergistic effect. It is as if another mind enters in and brings creative ideas not previously considered.
Introducing not only an eBook but an Audio Book, and BONUS too!
This new Ebook figuratively takes you by the hand and shows you how to form an effective mastermind group. The mind map is a masterpiece. If you are already a member of a group, you will learn innovative techniques that are working today to make money for members. You get not only a downloadable Ebook but an Audio Book with the same content, except of course the mind map. We've taken care of that for you, though, by posting it on a web page.
Benefit #1 - I will show you how effective mastermind meetings work so you realize how they can boost your own brain power and so you can make decisions easier and more confidently.

Benefit #2 - With this Ebook and Audio Book you get a full, detailed mind map that takes you from deciding to participate in a mastermind group to getting out of a group when it's not working for you so you can spend your time more profitably.

Benefit #3 - You will never have to go it alone when you have trusted friends who meet with you in confidence to share problems and share specialized knowledge so you can make more money.
It is Easy to Use this Ebook to Boost Your Brain Power



You want to be yourself, but you don't need to be by yourself, alone. You can't miss the detailed mind map that will make it easy to form a MasterMind Group even if you have never attended a meeting or to become a mastermind group coach if you have experience with groups.

Sharing ideas and specialized knowledge in an atmosphere of trust and harmony is like linking batteries to boost their power . . . Only better!
Here's what others have said:
"Being part of a speaker Mastermind has been an incredibly enriching experience, both personally and professionally, for all of us."
—Mark Sanborn, CSP, CPAE, President Sanborn & Associates, Author of the best-selling book, The Fred Factor
"I would not have achieved what I have without Mastermind Alliances."
—Don Hutson, New York Times Best Selling Author, The One Minute Entrepreneur , Sales Growth Specialist, Professional Speaker

More Benefits You Can Get when You Buy Now . . .



Benefit #1 - I will introduce you to the MasterMind of One to help you get rid of indecision so you can be a stronger person

Benefit #2 - You will learn how one businessman engaged his employees in a MasterMind group and quickly became a multimillion dollar enterprise, so you can do it, too.

Benefit #3 - You will meet a very successful MasterMind group that was not focused on making money, so you can better lead civic, nonprofit, or political groups to meet their goals.

Benefit #4 - I will show you how 11 MasterMind groups use different ways to produce outstanding results so you can choose what type of group you want.

Benefit #5 - You will have a 40 page EBook and an Audio Book that is a quick read and easy to listen to so you can get the advantages of a mastermind group right away.

And Many More . . .
Here's Proof That The MasterMind Alliance Really Works



Thousands of people have changed their lives after learning about the mastermind principle in Think and Grow Rich. I formed a MasterMind group of people with specialized knowledge, past district governors, when I was preparing to become a district governor in the Toastmasters organization. We met for several months then my term began. When the year was over one member referred to that year as a "sweet spot in time." We became the #1 district in the international organization of Toastmasters. That achievement has never been equalled.

FREE BONUS! ANOTHER AUDIO BOOK . . .



101 Ways to Improve Your Communication Skills Instantly Audio Book is an audio of our best-selling book. It has been translated and sold by publishers in 12 different countries, including Mexico, South Korea, and Saudi Arabia. Everybody can think of someone who needs to improve his or her communication skills.

Using the information in this recording you can easily overcome anxiety, expand your abilities and empower yourself for happiness and success. You will find increased confidence so you can handle situations that can easily mean more money and more happiness for you and others.
"A power-packed, easy-to-use guide for anyone, especially useful for persons using English as a second language." - Hsu Terry Wang, President, New World Bilingual Institute.
All of This for Only $9.95!!!



First, you get to download the eBook PDF, then you get the Audio Book MP3, and on top of that, you get a FREE BONUS!

The MasterMind Alliance: Relationships That Can Make You Money, Ebook and Audio Book

FREE BONUS:

101 Ways to Improve Your Communication Skills Instantly
TOTAL VALUE $29.90

YOUR PRICE 9.95

And you get a 100% Risk-Free Money Back Guarantee



Now you can test drive our product for thirty days with NO RISK!

If you think that our product is useless for you, simply contact our support, and we will return 100% of your money. No Questions Asked!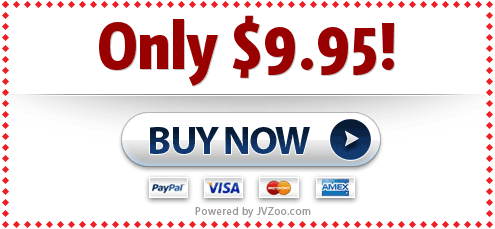 Transform your relationships into an Effective MasterMind Group!
Your key to success is right here, right now.

Sincerely,

Jo Condrill

GoalMinds, Inc.
P. S. While you're networking and renewing acquaintances be on the lookout for people you would like to share ideas with in a MasterMind Group. Let this book give you a boost in multiplying your brainpower. Cick here to order.

P.P.S. Don't waste your time trying to figure everything out alone. Get with a select MasterMind group where other people share your interests and have knowledge and ideas that you don't have. Multiply your mind power. Click here to order.